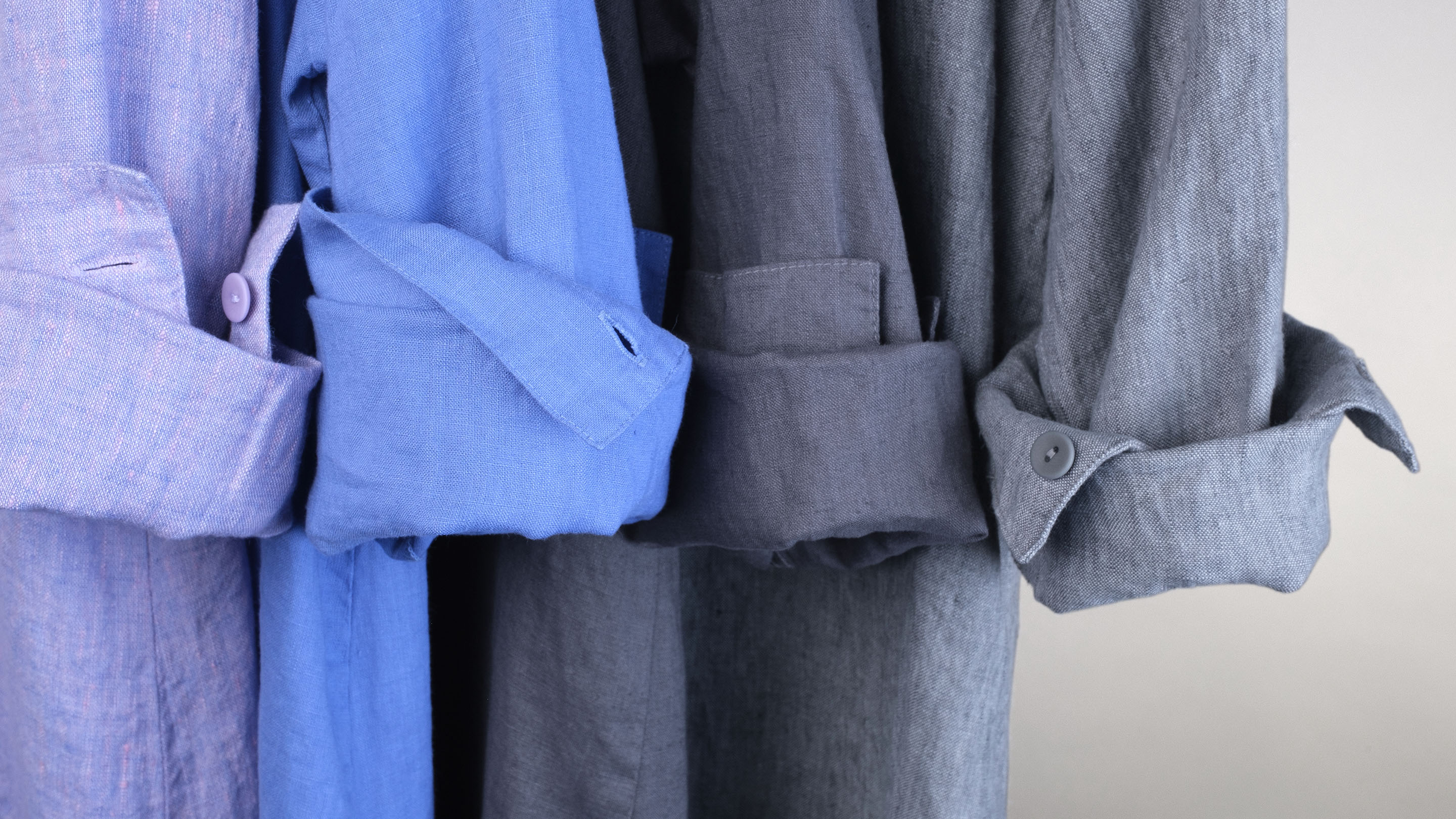 New Wholesale Customers
Become a FLAX wholesale customer and get expert advice to showcase our brand successfully in your store.
At FLAX, we believe that the true beauty of our linen can only be fully appreciated in person. Our showrooms and trade shows offer the perfect opportunity for you to feel the softness, see the richness of our colors and textures, and understand why we stand out from other clothing brands. Our passionate sales team is ready to connect with you, learn about your business, and provide expert advice on how to showcase our brand for success in your store. Book your appointment for a trade show or visit to our showroom on West 39th Street in NYC by emailing sales@flaxdesigns.com. We look forward to helping you discover the beauty of FLAX linen.
FLAX Markets
| Dates | Market | Location | Showroom |
| --- | --- | --- | --- |
| Aug 22-25 | Dallas Apparel Market | Dallas World Trade Center, Dallas, TX | #15-361 |
| Aug 28-30 | NEAC | DoubleTree Manchester Downtown, Manchester, NH | #220-22 |
| Sept 19-21 | NY Market Week | NYC Showroom @ 230 W 39th St | #12R |
| Oct 11-13 | Atlanta Apparel Market | Americas Mart, Atlanta, GA Floor 2 | #1111 |
| Oct 22-24 | NEAC | Rhode Island Convention Center, Providence, RI | TBD |
| Oct 24-27 | Dallas Apparel Market | Dallas World Trade Center, Dallas, TX | #15-361 |
| Appt. Only | NY | NYC Showroom @ 230 W 39th St | #12R |
Contact FLAX Sales