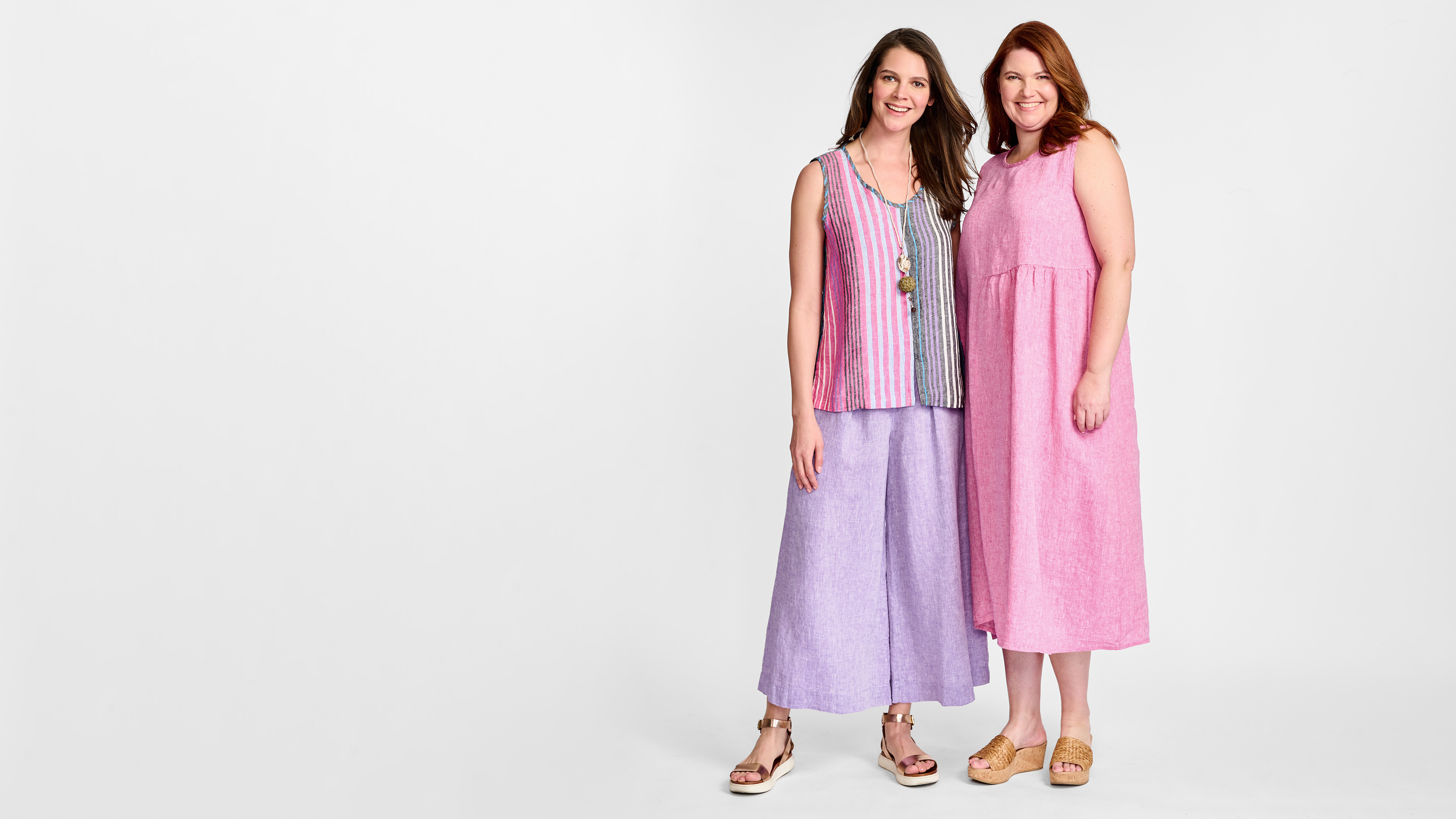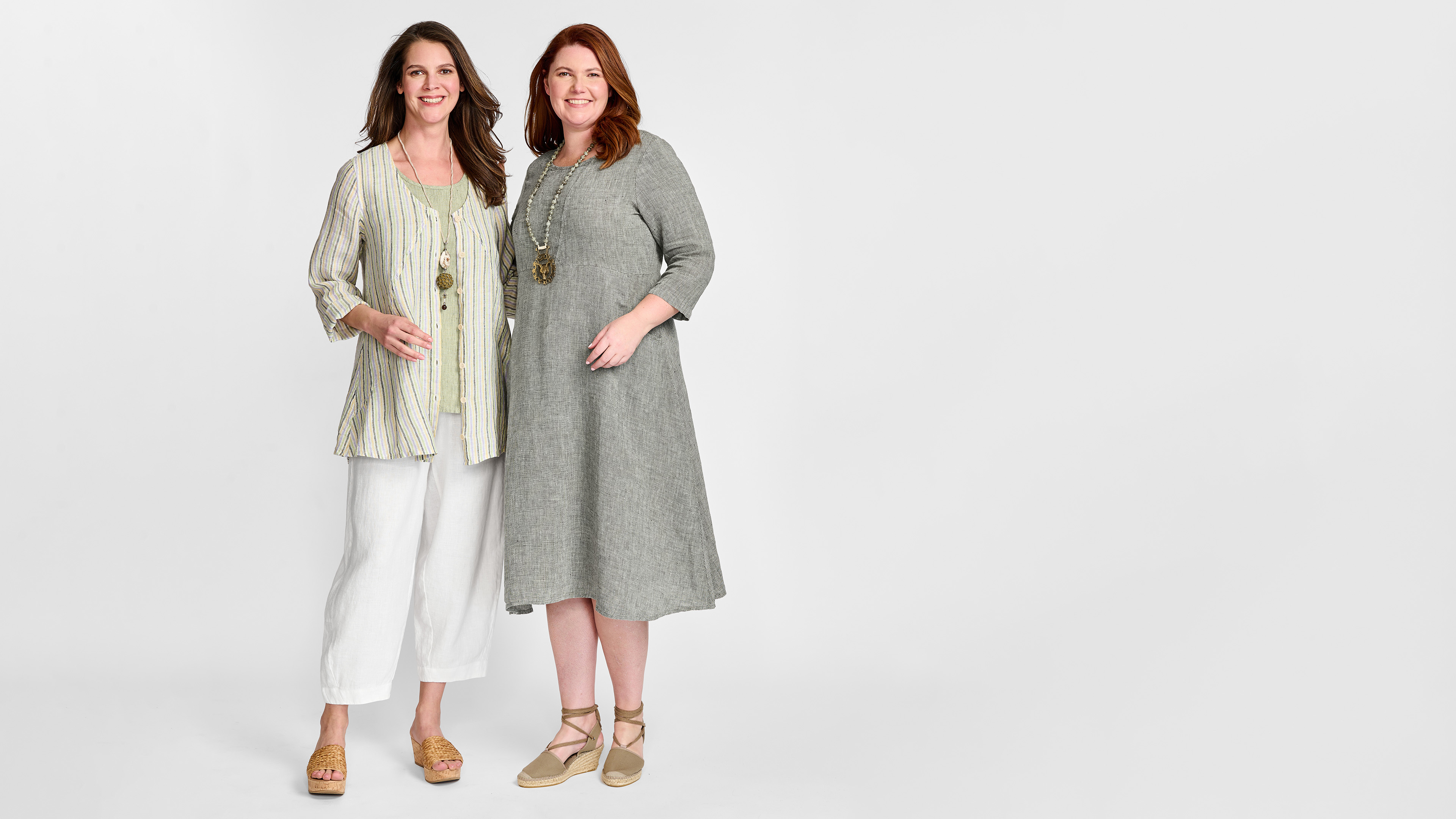 Get the Look
Experience both comfort and style with this versatile linen outfit. Whether you're running errands or meeting up with friends, this outfit is suitable for any casual occasion and perfect for everyday wear.
Loading slider...
Discover FLAX, where timeless style and everyday comfort intertwine. Our beloved linen clothing, created for all shapes and sizes, guarantees you'll look and feel your absolute best. Born in the early 1990s, our passion for linen and commitment to sustainable fashion have flourished into a celebrated brand that champions both style and inclusivity. Skillfully crafted in worker-owned and women-owned Lithuanian factories, our European linen apparel and homewares demonstrate exceptional quality while embracing eco-friendly production, packaging, and shipping. Immerse yourself in the world of natural fibers, unrivaled comfort, and lasting style with FLAX.
Learn More About FLAX
Your Favorite Styles
From timeless styles to versatile basics, discover must-have styles that you'll want to wear again and again.
Loading slider...