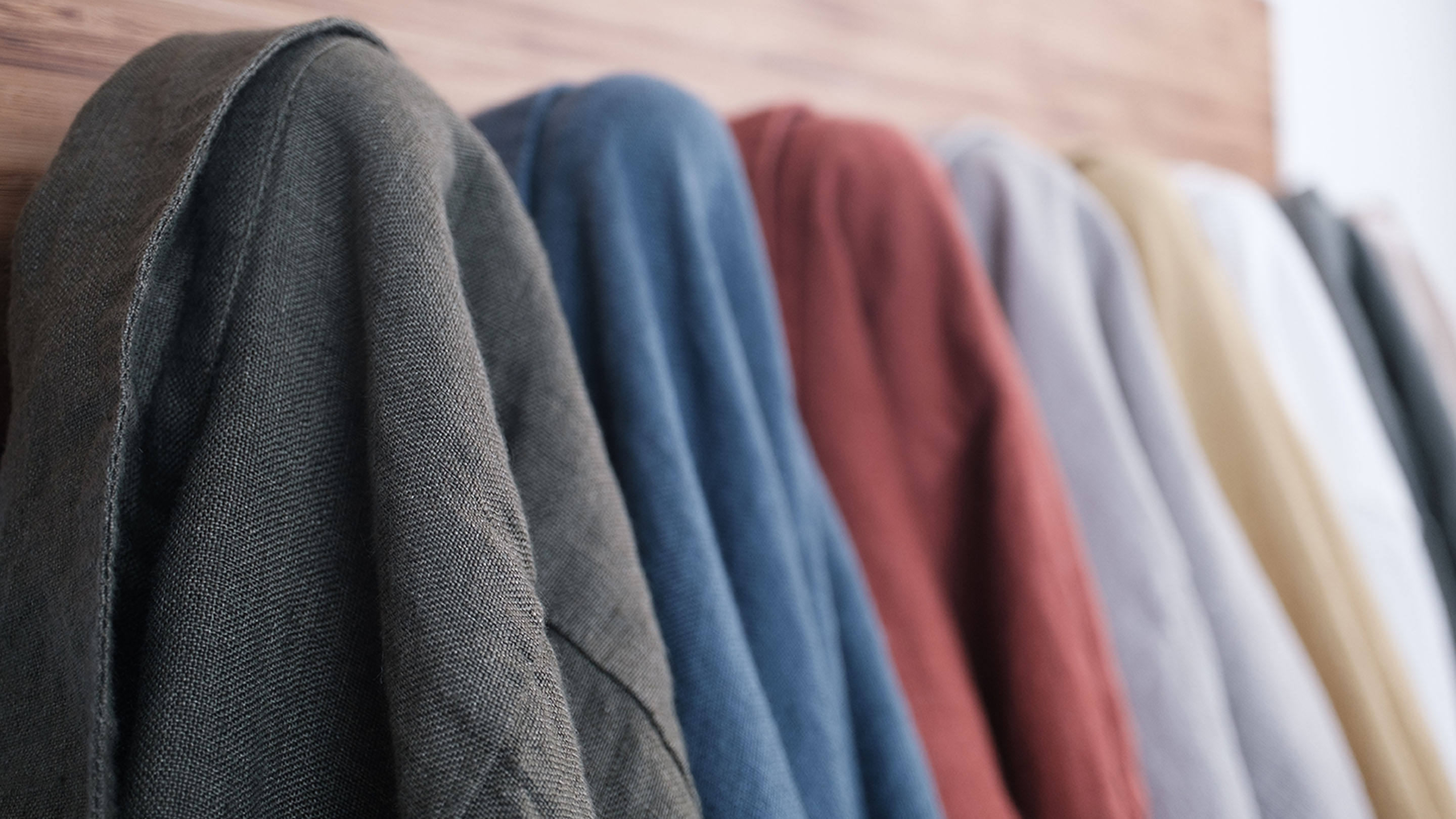 Frequently Asked Questions
Dive into our helpful FAQ section to find quick answers to your FLAX questions.
Where is FLAX clothing made?
FLAX clothing is designed in the United States and made in Lithuania. Our team works closely with our Lithuanian manufacturers to ensure that our high standards of quality are met in every piece of clothing we create.
About FLAX Clothing Brand
What are the available options for shopping for FLAX products?
There are several options for shopping for FLAX products. You can purchase FLAX clothing directly from our website at shopflax.com or through select retailers online or in person.
Store Locator
Online Store Locator
When is the next Barn Sale happening?
The timing of our Barn Sale events varies from year to year. We announce the dates and locations of our Barn Sales on our website and through our social media channels, so be sure to follow us for updates.
About FLAX Barn Sale
How does FLAX's sizing work?
FLAX uses a unique sizing system compared to other traditional sizing labels. We provide detailed measurements for each garment on the Shop Flax website to help you choose the right size for you.
FLAX Sizing Explained
What are the recommended care instructions for FLAX clothing?
We recommend washing FLAX clothing in cold water with a mild detergent and tumble drying on low heat or hanging to dry. Linen fabric becomes softer and more comfortable with each wash, making FLAX clothing even more comfortable over time.
How can I become a retailer and carry FLAX products in my store?
We are always looking for new retail partners to carry FLAX products. To become a retailer, please complete our contact form and we will reach out with more details.
Contact Wholesale
Our team is ready to assist you. You can reach out to us via email or call us during office hours, Monday to Friday from 8:30 AM to 5 PM Eastern Standard Time. We look forward to hearing from you.
Contact Us